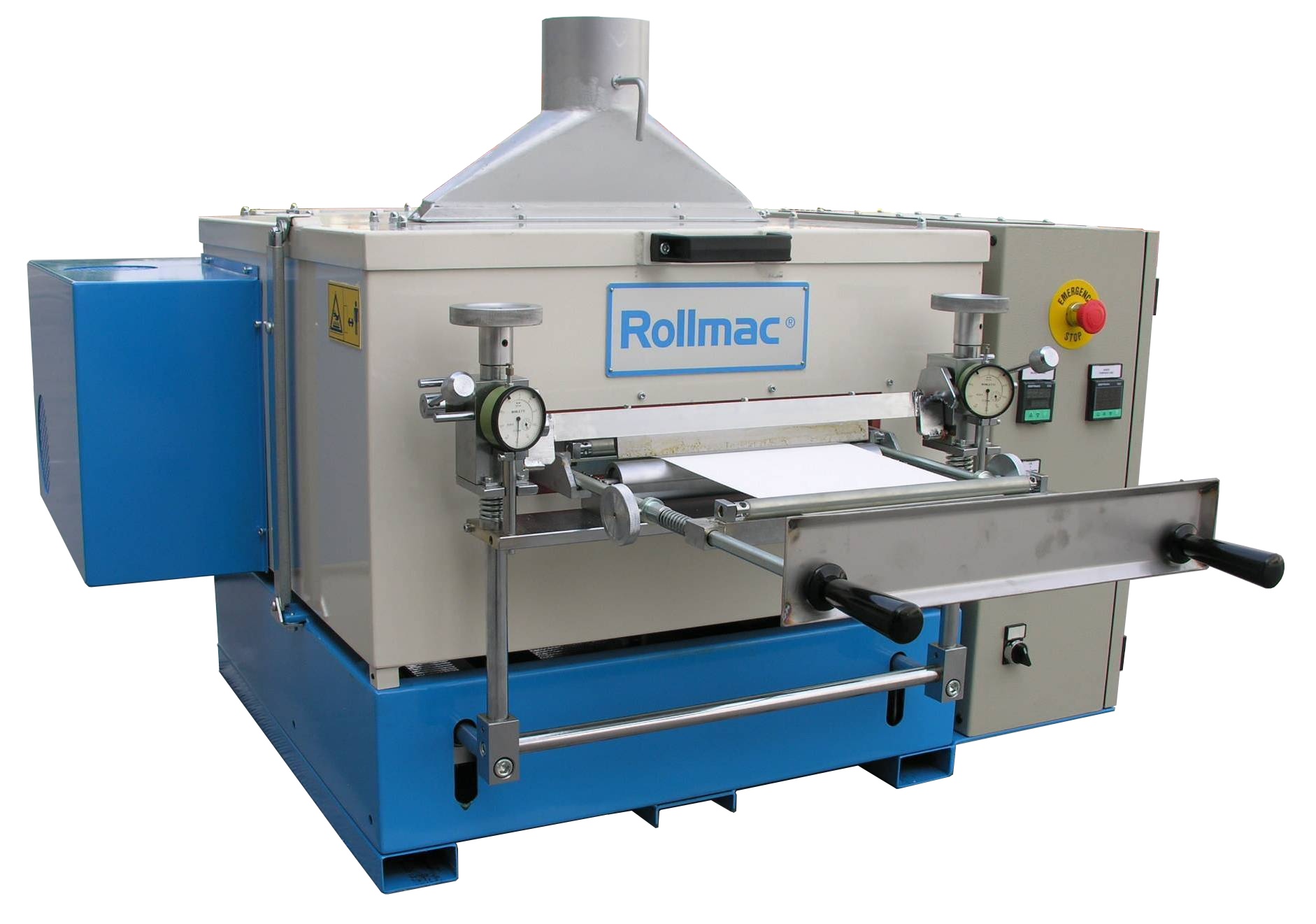 The new Rollmac Static Coater is a complete system ideal for testing, R&D departments and laboratories.

Any kind of direct coated or transfer coated sample can be successfully made such:
- synthetic leather;
- coated textiles;
- upgraded leather splits;
- coated plastic foils.
The unit is complete of coating station, curing oven and wet laminating system. Samples are delivered in A4 format.

The Static Coater features:
1- The drying and curing oven (max temperature 250 °C) with insulating panels to avoid heat dispersion. The oven includes a centrifugal fan unit, no. 6 electrical heating battery, inverter controlled blowing unit for the distribution of the hot air on top and under the coated material, suction hood to extract the fumes, sliding support with gearmotor and chain to insert and to eject from the oven the coating frames;
2- The coating and laminating unit, complete of doctor blade in K 100 steel, no. 1 sieve frame (rack) for release paper, no. 1 sieve frame (rack) for fabric with pins. The coating unit is mounted on recirculating ball-bushing for its perfect and play-free action, the positioning of coating frame is pneumatic, by means of two pistons. The micrometric adjustment of coating thickness is checked by centesimal comparators;
3- The laminating and bonding system with steel roller.
AVAILABLE ACCESSORIES
- steel supporting structure with underneath shelf;
- extra pin or paper rack;
- extra coating knives;
- electro-exhauster (0,25 kW);
- manual air-lock to split the quantity of hot air blown to the coated sample.

Static Coater PLUS
La versione PLUS prevede come dotazione standard un touch screen comandato da miniPLC.
E' possibile controllare tutte le funzioni macchina e programmare ricette con rampe di temperatura.
Di serie è prevista la serranda per la partizione del flusso d'aria alle soffierie.